Spreck Energy's Residential Solutions
WE SPECIALIZE IN RESIDENTIAL SOLAR
No investment has a greater ROI than solar. Spreck Energy brings the power of the sun to your business, increasing your bottom line with an energy-stable future. Whether you're looking to cut utility costs, find new sources of revenue, or demonstrate your commitment to the environment, Spreck Energy can help you do all of the above. From family-owned operations to corporate headquarters, businesses are discovering the practical benefits of going solar. Let us show you how an investment in solar energy can maximize the potential of your commercial property and earn you a profitable return.
How does
solar energy work?
Sunlight is absorbed into the cells of the solar panels. The electrons between the charged silicon layers of the cells become excited and produce DC electricity.
Excess electricity flows backward through the electric meter out to the grid. A "net meter" spins both forward and backward depending on whether you're producing excess power or taking it from the utility company. In the daytime, the meter will either spin backward or slow the count forward.
You only pay for "net usage" — the difference between the amount you take from the utility company and the amount you give back. Depending on the size of your system and usage, the electricity you produce will cover either all or part of your overall electric bill.
This is a "grid-tied" system, which means that you are connected to the grid as both a producer and a user.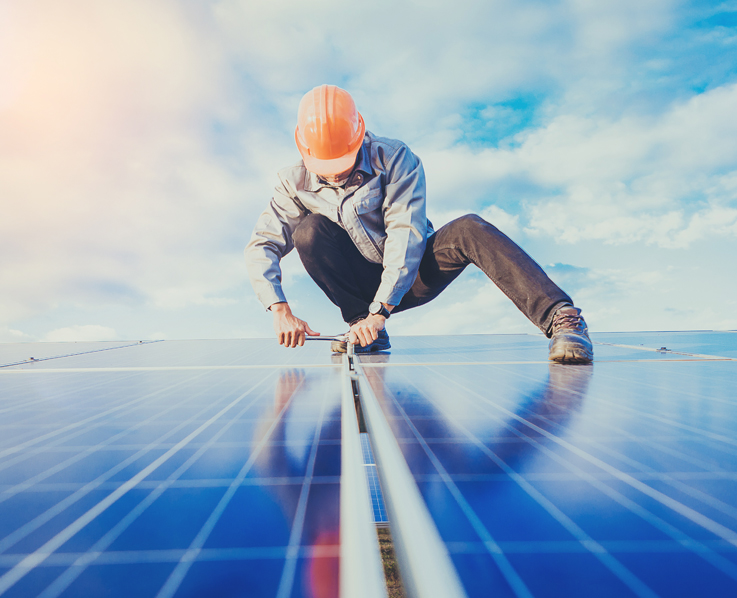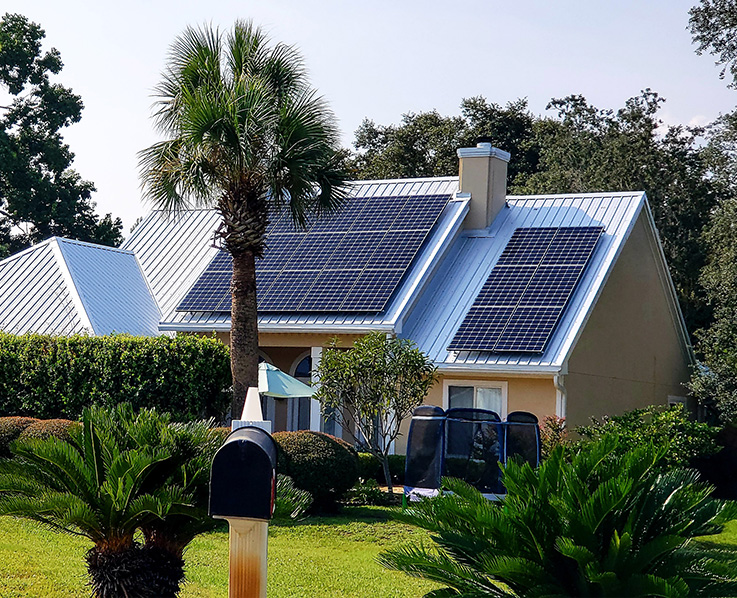 WILL SOLAR WORK
on my house?
To see if your house is a good candidate for solar, try out a solar panel suitability checker such as Google's Project Sunroof. Then set up an appointment with our energy expert consultants who will visit your home to inspect its orientation (solar panels facing south capture more energy), roof angle and tree shading to see if your roof will receive enough sunlight to meet your family's energy needs.
HOW MUCH DO
solar panels cost?
System costs vary depending on the size of your home (roof) and/or energy requirements. The total cost can also be paid in a number of ways, either financed through a home equity loan or with a system lease. Whichever way you choose to pay for your system, it will typically pay for itself in five to seven years and produce money-saving green electricity for years beyond.
Will I still have
an electric bill?
Yes — most home solar users will still receive a bill from your electric utility. Since your home and solar energy system will be connected to the electrical grid, the utility company will charge you a monthly connection fee — typically $14 to $17 per month. This is separate from the cost of electricity. However, the energy produced by your system will offset how much electricity you use from the utility and reduce the amount of your monthly electricity cost. In fact, during some months, your system may produce more electricity than you use and result in a credit on your electric bill. You will also accumulate credits on your electric bill for every month you produce more electricity than you use.
the 7 steps to going solar
We know going solar can be complicated. We are here as your expert guide every step of the way. With our customers, we are creating a planet run by the sun.
Energy Analysis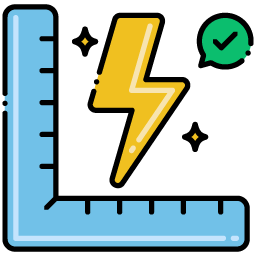 Site Survey
System Design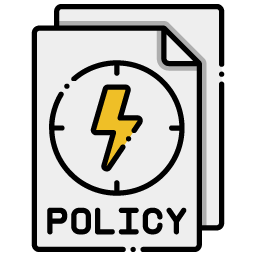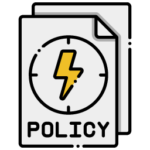 Permitting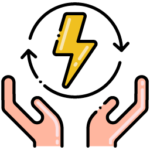 Installation
Inspections
Utility Hookup
Recent Projects

Recent Projects

Recent Projects

Recent Projects

Recent Projects
Frequently Asked Questions