spreck energy's
ev charging stations
Electric Vehicle Charging Station
Installation Experts
Spreck Energy provides top-of-the-line electric vehicle charging stations along with high quality installations to home and business owners throughout the West Coast. Our goal as a company is to help build the infrastructure that electric vehicles will need as they become more common, and to help our clients reduce their negative impact on the environment while living more convenient lives. Electric cars have been rapidly rising in popularity throughout the United States over the last few years, and it's important that as their popularity continues to grow, the demand for EV charging stations is met.
Our professionals can provide you with high quality EV charging station installations and excellent products, whether you're interested in installing an electric car charger in your home or at a commercial property.
Our experts are licensed electricians with extensive training and experience, and we'll be able to handle any electric vehicle charging station installation job safely and professionally.
Call us today to ask any questions you have about our EV chargers or services, or to schedule your appointment with one of our experts.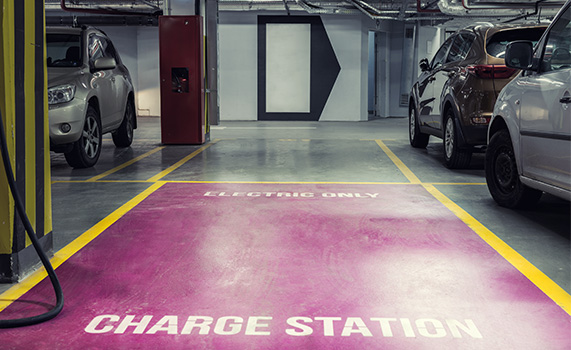 For Fleets, Employee Vehicles and
Attracting Potential Customers
We offer EV Charging solutions for a wide range of commercial property needs, including fleet operations, offices, retail, hospitality, multi-unit residential and more. Our approach is to work with your team to fully understand your needs and deliver an end-to-end solution.
Licensed Electricians Completing Top Quality EV Charging Station Installations
At Spreck Energy, we provide turn-key electric vehicle station installation services, so we handle every aspect of the job from beginning to end.
We begin by assessing the site and your particular needs.
We help our clients choose the perfect charging stations for their properties and vehicles.
We handle all of the permitting and inspections necessary to begin the installation.
We install and energize the EV charging stations.
Whether the job is simple, or it requires extensive electrical wiring work, our experts will be able to take care of every part of the job.
Recent Projects

Recent Projects

Recent Projects

Recent Projects

Recent Projects
reviews about spreck energy
from our clients + Partners
"I contacted 5-6 solar companies prior to hiring Spreck Energy. During they interview process, they were knowledgeable, professional and helpful in designing my perfect system. The best part was that they delivered! The job was done on time and without issue. My only regret was that I didn't engage with Spreck Energy earlier!"

5.0 Star Review

"We had a great experience with Jimmy, Jono, and Sam. They were very helpful answering all our questions before making a final decision on vendor and their designs. Quick to reply during the installation etc..and as you can see from the attached PG&E electricity usage graph, our system was turned on early September which is now saving us a lot of money."

5.0 Star Review

"Spreck Energy exceeded expectations!! After meeting with numerous companies, Spreck's expertise was obvious. The design, knowledge, and implementation of my system was professional, on time and seamless. The ROI on my system will be less than 3 years, and my only regret was not doing it sooner. Thank you very much to Spreck and your team!!"

5.0 Star Review

"Jimmy, Sam, & the Spreck team installed a new solar plus battery storage system on our house. Everyone was very responsive, friendly, and helpful to explain both how the system and the process worked. I'm also happy to have supported a local business, who happened to be very competitive on price on top of doing good work in a responsive way."

5.0 Star Review

"Jono and his team were great to work with. They kept the process simple, on time, and were always around to answer any questions. I would be quick to recommend them to a friend or colleague."

5.0 Star Review

"We had Jono and Spreck install solar on our new home purchase almost 2 years ago. We are getting great efficiency and enjoying the benefits of the suns energy. Very professional throughout the process - quote and design was prompt and with good follow through, install went smooth and quick, and we were all systems go immediately. Highly recommend going solar and working with Spreck."

5.0 Star Review